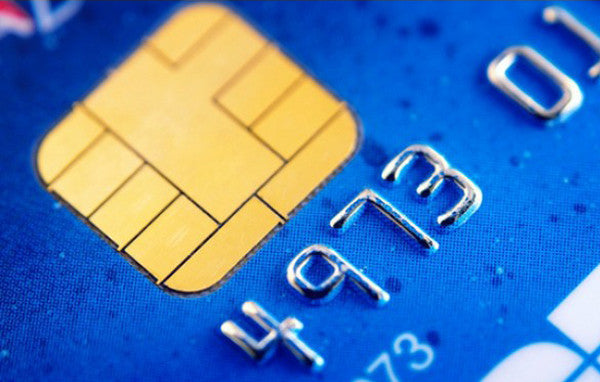 PAYMENTS CHANGES: WHAT BUSINESSES NEED TO KNOW
Our friends over at Square sent us the following information.  It applies to all credit card processing companies regardless of how much you process per month.  Although we don't endorse one credit card processor over another, we can say that we do use Square for the retail portion of our business and have never had a problem.  If you are accepting credit cards at all you need to be aware of the following information:
What Small Businesses Need to Know About the Upcoming Payments Changes
The way we pay for stuff in the United States is changing — pretty quickly. And it's worth paying attention to the shifts, especially because they'll affect your day to day both as a small business owner and a consumer.
Change can be overwhelming. From chip cards (EMV) to new mobile payments technologies like NFC and contactless payments—staying on top of it all can be a lot (especially when you're running a small business). So we put together a quick run-down of all of the upcoming payment technology changes that will soon affect you as a small business owner.
SO HERE'S WHAT'S HAPPENING:
THE SHIFT AWAY FROM CASH
Increasingly, Americans are paying electronically (with cards and phones) instead of with cash and check. In fact, a recently released Nilson Report projects that cash and check payment volume will decline by 24 percent and 46 percent (respectively) in the United States by 2018. At the same time, card-payment volume is set to grow by over 50 percent in the same period. So it's worth making sure your business is set up to accept all forms of payment.
THE SHIFT AWAY FROM MAGNETIC-STRIPE CARDS
Yes, people are paying with cards more. But soon, they'll be paying with a specific type of card — chip cards (aka EMV cards). The nationwide shift to EMV cards is one of the most critical things to have on your radar. The gist of it is that in the coming months and years the United States is phasing out magnetic-stripe cards in favor of EMV cards, which are way more secure (aka harder to counterfeit). How does this directly affect you? Your business will need a new processing system to be able to accept the new cards. You can pre-order the Square contactless and chip reader here.
THE LIABILITY SHIFT
The liability shift is a key reason you'll want to switch up your point-of-sale system soon. Because come this fall (October, to be precise), you could be on the hook for certain types of fraudulent transactions if you aren't set up to accept EMV cards. But if you sell with Square, you can rest easy about the liability shift. That's because if you reserve our new Square contactless and chip reader, we'll cover the liability shift for you until you receive your new reader in the mail.
The shift towards contactless payments like Apple Pay (aka NFC)
Increasingly, people will want to pay by tapping their phone, watch, or card. The most buzzed-about examples of such contactless payments are Apple Pay and Android Pay. Besides the cool factor, there are three main reasons why contactless payments are likely where things are headed: 1) They're really, really secure; 2) They're really, really fast; and 3) They're really, really convenient. Contactless payments are locked down against fraud because the transaction includes multiple layers of encryption to protect your customers' payment details. And in terms of speed, they leave cash, magnetic-stripe, and EMV payments in the dust. In an Apple Pay transaction, all a customer has to do is hold up his or her phone to the payment device (like the Square contactless and chip reader), and the entire transaction is over in just seconds. As for the convenience factor, well, there's no need to carry around a George Costanza–style wallet anymore.
If you haven't already upgraded your credit card reader then we suggest that you look into it quickly.  October 1st in the deadline.